Our Mission is
To maintain and promote spiritual worship of our Lord Jesus Christ. To promote and stimulate fellowship among our members. To spread the gospel and advance the cause of Jesus Christ and to maintain a pure testimony of Jesus Christ.
WELCOME TO NEW EBENEZER MBC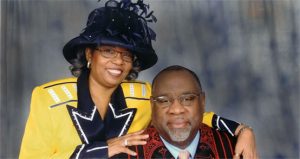 We invite you to come and share with us. As we share the Word of God we affirm that the more we hear, understand, and put into practice the Word of God, the better prepared we are to handle the wiles of the devil. We invite you to come and experience the love of God and the love of God's people. We hope to see you soon.
- Pastor T. Brian & Lady Juanita Hill